My parents are Jacob Joseph Rubenstein and Eunice Ann Bailey. My father was born in 1882 [1882 – 1959] in Verbovets Ukraine. He immigrated to the United States in 1900. My mother was born in 1914(1914-2013) in Bucatunna, MS. They married in Waynesboro,MS in around 1929. My oldest sister was Sara Frances born in 1930 [1930 – 2006] and my next oldest sister Evelyn was born in 1932 [1932 – 1998]. I have a half sister Rosalie born in 1913 from a previous marriage  by my father.
My father had a department store in Waynesboro, MS where he met and married my mother.  My sisters were born in Waynesboro. He also pedaled dry goods in the country with his brothers Frank and Louis.
My family moved to Laurel,MS around 1934 where I was born. My father owned a grocery store on front street in Laurel. We lived in the back of the store until we had a house built.
My family moved to Laredo,TX in 1944 where my uncle Frank had several ladies ready to wear stores. My mother worked for Franklin Stores a corporation owned by my uncle Frank. She was a book keeper and accountant for the local stores in Laredo. She also was an auditor for the Franklin Stores located along the Mexican border…
This is a picture of my parents taken around 1942 in Laurel,Ms my birthplace.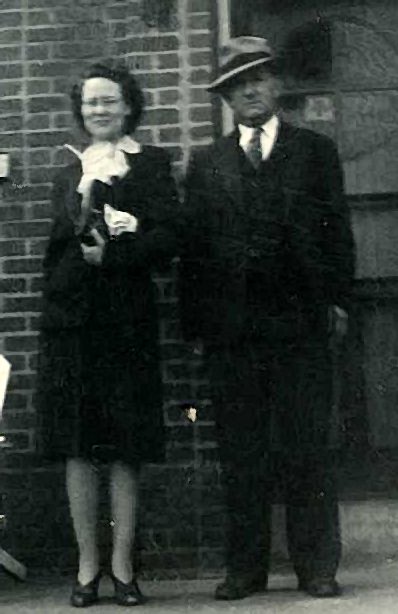 This is a confirmation picture taken in 1948 in Laredo,Tx.  I am pictured in front  row far left, my sister Evelyn appears in front row third from left, and Frances is second person from left middle row.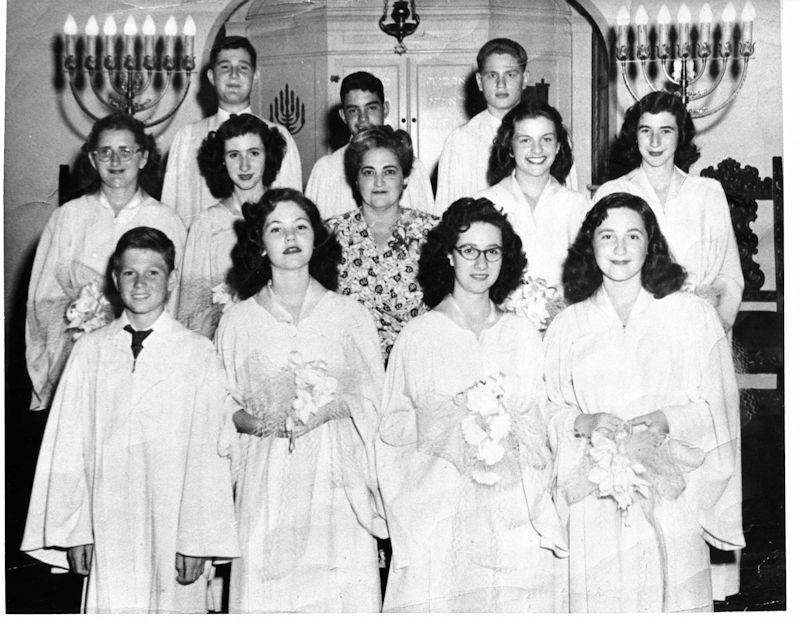 This picture of my half-sister Rosalie (age unknown) was recently obtained from Sandy Aaronson a distant cousin. See web site developed by Sandy which includes the Rubenstein family genealogy: Verbovets Web site
The Rubenstein and Bailey Genealogy Links are below:
Rubenstein Genealogy
Bailey Genealogy